What's your game?
The most popular sport in The Golden Lion is football. English Premier League. Superligaen, Bundesliga, La Liga, Serie A, UEFA Champions League, Europa Cup and of course the Internationals.
We also show; rugby, cricket, boxing, Formula 1, NFL, NHL, darts, tennis and cycling amongst others and because we have two large screens and four TV's we can show up to 5 different games/events at any one time.
For details click on the calendar link.
Golden Lion Live Sports
Simply the best place in town to watch the big game.
Great beer, great food and the best atmosphere!
You won't find a better place to watch live sport.
If it's not on our sports calendar, give us a call Tel. 86 12 60 35 and we will do our very best to help you.
Sport 2017

The football season is heading towards the end, so footy fans can get their fix and follow their favourite team and see how they end in the league. We will be showing all of the significant games from Europes major Leagues and of course Champions League and Europa League matches.
Crucial qualifying matches for Denmark and England in World Cup 2018 are also coming up and they will appear on our weekly sports calendar in due course, but rest assured we will be showing them at The Lion.
Also coming up soon is the Confederations Cup.
You can check the sports calendar in due course or give us a call and check to see if we can show that important match.
Live at The Golden Lion - Sports Calendar
Can't wait to see your favourite team take on their rivals? Want to know what great games are coming up this week?
Look no further, check out the Sports Calendar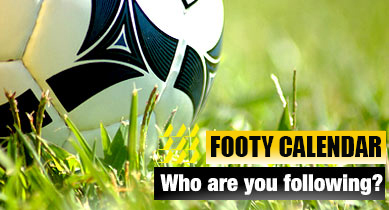 Not on the calendar but coming soon...
May 24th - Europa League final
May 27th - FA Cup final
June 3rd - Champions League final & Scottish Cup final
June 10th - World Cup 2018 Qualifiers England-Scotland
June 17th - July 2nd - Confederations Cup
July 1st - 23rd - Tour de France
July 3rd - 16th - Wimbledon
Oct 26th - Dec 2nd - Rugby League World Cup