The Golden Lion Pub
Is a "Real English Pub" in the heart of Århus.
We are famous not only for the wide range of beverages and fun & wild karaoke at the weekends. We are known for the welcoming international community.
For us it doesn't matter which country you're from or what is your first language. Everyone is equally welcome and respected in our cozy pub!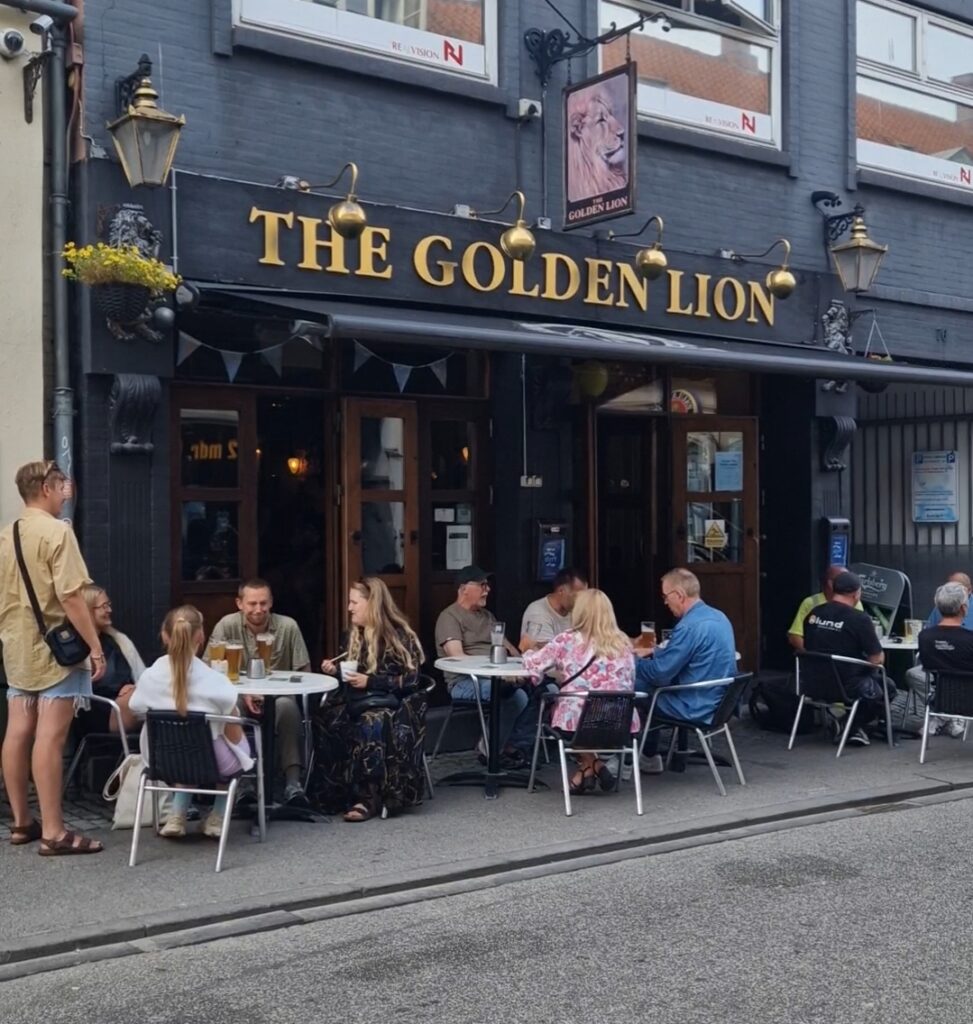 Live Sport
We show many different sport games, e.g. Formula 1, rugby, boxing, darts, cycling etc. There are 2 big screens and 3 TV's, therefore we can show up to 5 different games at the same time.
The most popular sport in the pub is football though. Our customers enjoy watching Premier League. Superligaen, La Liga, UEFA Champions League and many other games here. Check out our football calendar now!

Also, if there's a game you really want to watch but it's not on the calendar - give us a call Tel. 86 12 60 35 and we will do our very best to help you.
Smiley report